Forum rules
En este foro se insertan las noticias que véis en la página principal.
(La escritura está reservada a los administradores de la web).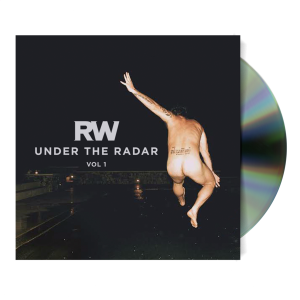 Robbie ha anunciado hoy a través de un vídeo en YouTube el lanzamiento de su nuevo disco "Under the Radar", dedicado especialmente a sus fans - "the Friendlies and the Mentals on RobbieWilliams.com!".
Under The Radar Volume I es una colección única de temas que, por varias razones, no se habían incluido en ningún album de estudio, por lo que suponemos que se tratará de algunas canciones que ya hemos escuchado anteriormente en sus conciertos o en alguno de sus vídeos.


El album se pondrá a la venta oficialmente el lunes 1 de diciembre pero se puede encargar ya en tres formatos diferentes desde RobbieWilliams.com:

Digital Download £4.99
Standard CD £7.50
Signed CD £25.00


Lee más aquí: http://www.robbiewilliams.com/news-blog ... kV4GEyw.99
Site Admin

Posts: 531
Joined: 07 Jun 2004 13:08
Location: Madrid - España
---
Who is online
Users browsing this forum: No registered users and 1 guest