Forum rules
En este foro se insertan las noticias que véis en la página principal.
(La escritura está reservada a los administradores de la web).
One Night At The Palladium nuevo DVD de Swing
Robbie Williams lanzara su nueva colección de canciones de swing en el Palladium de Londres, un lugar famoso interpretado por estrellas del Rat Pack , como Frank Sinatra y Sammy Davis Jr.Su concierto es para ser lanzado en un DVD , que se llamará "Robbie Williams: One Night At The Palladium", distribuido por BBC Worldwide, que ha adquirido los derechos mundiales de la película del concierto.
El concierto contara con artitas invitados, y cantara canciones del album "Swing When You're Winning". Salim Mukaddam, director de la música de BBC Worldwide , comento: "Robbie es uno de los artistas más versátiles de nuestro tiempo, una estrella del pop verdaderamente excepcional, que nació para cantar canciones de swing."
"Esto promete ser un espectáculo fantástico y una cita ineludible para millones de fans en todo el mundo, así como para cualquier persona que goza de una gran media vuelta y grandes actuaciones de la banda."
La fecha de salida sera el Lunes 9 de Diciembre. Malas noticias para el Live Tallinn.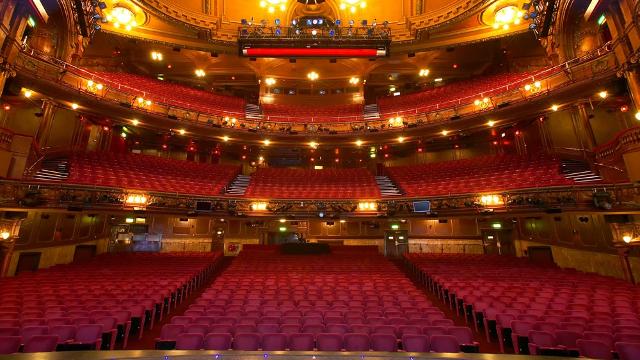 Aqui podran ver por dentro el lugar (360°!)
.
http://www.reallyusefultheatres.co.uk/a ... palladium/
Greatest Hits

Posts: 1681
Joined: 06 Feb 2007 19:30
Location: Arg - Bs As
---
Who is online
Users browsing this forum: No registered users and 1 guest